MOJU X MONKEY SOX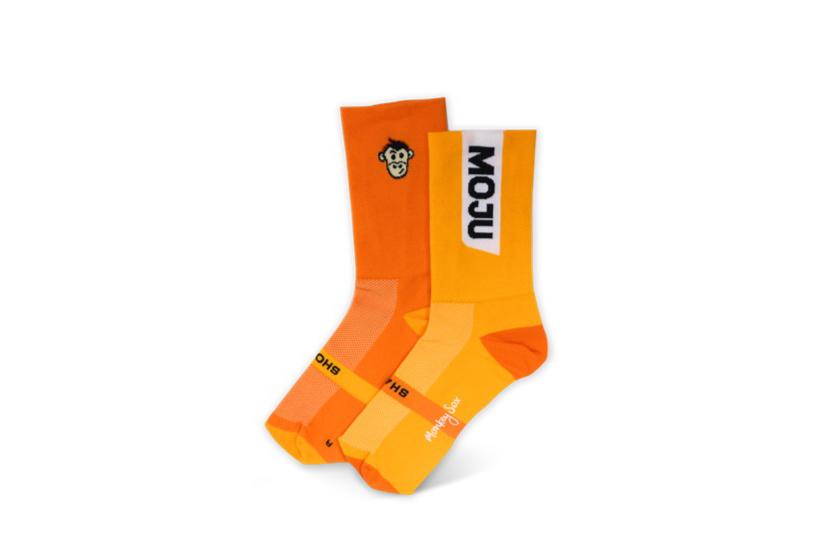 These socks were made for running, so that's just what they'll do.
£16.00
The MOJU x Monkey Sox socks are a performance sock with a difference. Monkey Sox are committed to inspiring an active lifestyle for all whilst donating 50% of net profit equally to 3 major MS charities. You will notice the difference to other socks is in the design; the left does not match the right, mirroring how the body acts and feels for those living with Multiple Sclerosis (MS). Donning the MOJU ginger and turmeric Pantones and signature racing stripe logo and including a breathable mesh upper, rib arch support, plated heel and toe and supportive 5" double cuff, adding an extra edge to your workout.
PRODUCT INFORMATION
- 96% Polyamide + 4% elastane blend to optimise performance
- Supportive 5" double cuff that does not fall down
- Breathable upper foot mesh
- Supportive rib arch
- Reinforced plated heel and toe
- Seemless toebox
- Lightweight yet durable wash after wash, run after run, ride after ride...